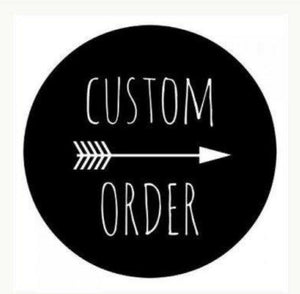 One extra large brand platter.  Due to clay variations and the piece being handmade, measurements will be approximately 16x20. 
Platter to be done in red clay, with the brand showing. Power turquoise for the color.  Barbed wire UG border and handles.  
Each piece is handmade to order, thus variations will occur.  Estimated time for completion is approximately 8 weeks.  
Shipping is not included and will be invoiced once the piece is completed, packages, and ready to ship.