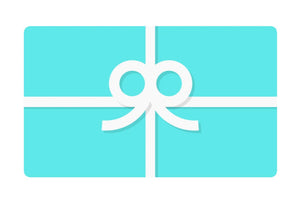 🎁 Gift cards are available 🎁
Denominations available starting at $25.
Please see the price list below, this price list is good through 12/31/22 and is subject to change.  Each piece I do is a custom art piece and as such will have variations.  Gift cards can be saved in your Apple Wallet 
12oz Brand Mugs $35 each
14oz Big Bellied Brand Mugs $50 each
16oz Tall Latte Brand Mugs $45 each
Horse Marking Mug - Clay showing $60
Horse Marking Mug - real gold luster $75
Leather Look Ceramic Horse Marking Mug - $75
Small Buckle Vase $150
Large Buckle Vase $200
Please note that shipping is not included in pricing.  Mugs typically run an average of $12 to ship.  Vases range from $15-30, depending on the size.
Please feel free to check out the other items on the website and then choose the denomination for the product you would like to give as a gift.
I make orders in the order received.  For example, this means that if you buy a gift card on 12/1 your order will have priority over an order placed on 12/26 for a specific piece.  
If you have any questions please email.  I do not offer refunds or cancellations once the order is placed.