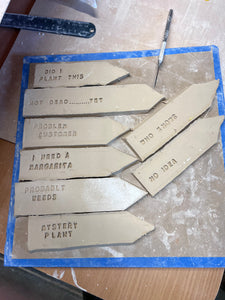 These sassy garden stakes are 6-10"in length and about 1" wide.  Colors will vary, and they will be in solid colors with black lettering.  
Shipping will be additional and actual shipping charges will be invoiced once your pieces are ready to ship.  
average time for completion of garden stakes is 6-8 weeks.